Mathieu Coureuil is group leader in the team.
MC is a senior scientist at the Necker-Enfants Malades Institute (« Chargé de Recherche », Inserm). He received his Ph.D. in Cell Biology from University Paris-Sud, France, in 2006. Since then, he studies the interaction between N. meningitidis and human endothelial cells. He demonstrated the role of the meningococcus induced endothelial cell signaling during invasion of human vessels.  His current discovery-driven research focuses on determining the molecular mechanisms involved in the endothelial cell colonization. Besides, Mathieu Coureuil developed a new thematic studying S. aureus in the context of chronic infections.

Currently, MC is interested in invasive meningococcal infections, from portal of entry to sepsis, as well as chronic S. aureus infections.
https://orcid.org/0000-0001-7655-9685
ResearchGate

---
Last News of the Lab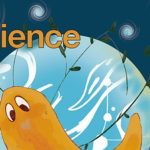 27/03/2023 . Implantation of engineered human microvasculature to study human infectious diseases in mouse models.Sophia Schönherr-Hellec et al iScience 2023 Animal models for studying human pathogens are crucially lacking. We describe the implantation in mice of engineered human mature microvasculature consisting of endothelial and perivascular cells embedded in collagen hydrogel that allows investigation of pathogen ...
Lire La Suite…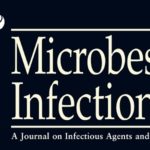 27/03/2023 . Genomic analysis of Staphylococcus aureus sequential isolates from lungs of patients with cystic fibrosisDing et al Microbes and Infection 2023 Staphylococcus aureus is the predominant pathogen in children with cystic fibrosis (CF) in France and, around 80 % of them harbored S. aureus in their lungs. This study investigated virulence and antimicrobial resistance-associated ...
Lire La Suite…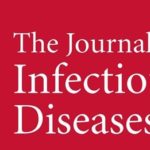 07/05/2022 . Lung-Adapted Staphylococcus aureus Isolates With Dysfunctional Agr System Trigger a Proinflammatory ResponseElodie Ramond et al The Journal of Infectious Diseases 2022 BackgroundStaphylococcus aureus dominates the lung microbiota of children with cystic fibrosis (CF) and persistent clones are able to establish chronic infection for years, having a direct deleterious impact on lung function. However, ...
Lire La Suite…
Team Members (Neisseria meningitidis)

---
Grants and Funding
| Call, funding agency | Project's title | Name of the scientific coordinator | Start - End |
| --- | --- | --- | --- |
| Paris Emergences | Molecular basis of signaling induced by Neisseria meningitidis on epithelial and endothelial cell | Mathieu Coureuil | 2011-2015 |
| ANR | Molecular basis of signaling induced by Neisseria meningitidis on epithelial and endothelial cell | Mathieu Coureuil | 2011-2014 |
| ANR | Mechanisms of colonization and dissemination of a bacterial pathogen in a human population, the example of Neisseria meningitidis | Mathieu Coureuil | 2015-2020 |
| Vaincre la mucoviscidose | Staphylococcus aureus infection in cystic fibrosis | Mathieu Coureuil | 2018-2019 |
| Emergence program, Université de Paris | Staphylococcus aureus infection in cystic fibrosis | Mathieu Coureuil | 2019-2020 |
| ANR | Mechanical activation, dependent on carbohydrate, of the ß2-adrenergic rfeceptor | Stefano Marullo | 2020-2023 |
| Emergence program, Université de Paris | Staphylococcus aureus infection in cystic fibrosis - Follow up | Mathieu Coureuil | 2021-2022 |
| ANRS | Development of innovative models to understand the host-gonococcus relationship (MUG) | Mathieu Coureuil | 2022-2023 |
---
Last 25 Publications
Search PubMed