Mathieu Coureuil is group leader in the team.
MC is a senior scientist at the Necker-Enfants Malades Institute (« Chargé de Recherche », Inserm). He received his Ph.D. in Cell Biology from University Paris-Sud, France, in 2006. Since then, he studies the interaction between N. meningitidis and human endothelial cells. He demonstrated the role of the meningococcus induced endothelial cell signaling during invasion of human vessels. His current discovery-driven research focuses on determining the molecular mechanisms involved in the endothelial cell colonization. Besides, Mathieu Coureuil developed a new thematic studying S. aureus in the context of chronic infections.
Currently, MC is interested in invasive meningococcal infections, from portal of entry to sepsis, as well as chronic S. aureus infections.
---
Last News of the Lab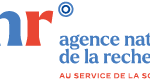 24/07/2023 .Emmanuelle Bille was granted ANR PRME for her project on N. meningitidis and filamentous phage biology. The Neisseria group was also granted ANR PRC in collaboration with Sandrine Bourdoulous. Partnership Between Filamentous Phages and Type IV Pili in virulent meningococci (PaPi) The overall objective of our project is to decipher the partnership between the ...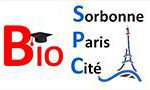 24/07/2027 .Morgane Wuckelt and Elif Uyar have been awarded a PhD Track Grant from BioSPC. We are all very proud and very excited about the science to come. Morgane will work on Neisseria meningitidis and Type IV Pili. Elif will work on Staphylococcus aureus adaptation to chronic infections ...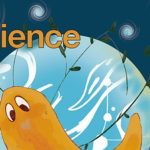 27/03/2023 . Implantation of engineered human microvasculature to study human infectious diseases in mouse models.Sophia Schönherr-Hellec et al iScience 2023 Animal models for studying human pathogens are crucially lacking. We describe the implantation in mice of engineered human mature microvasculature consisting of endothelial and perivascular cells embedded in collagen hydrogel that allows investigation of pathogen ...

Team Members (Neisseria meningitidis)

---
Last 25 Publications
Search PubMed