Mathieu Coureuil is a senior scientist at the Necker-Enfants Malades Institute (« Chargé de Recherche », Inserm). He received his Ph.D. in Cell Biologogy from University Paris-Sud, France, in 2006. Since then, he studies the interaction between N. meningitidis and human endothelial cells. He demonstrated the role of the meningococcus induced endothelial cell signaling during invasion of human vessels. His current discovery-driven research focuses on determining the molecular mechanisms involved in the endothelial cell colonization. Besides, Mathieu Coureuil developed a new thematic studying S. aureus in the context of chronic infections.
Currently, MC is interested in invasive meningococcal infections, from portal of entry to sepsis, as well as chronic S. aureus infections.
https://orcid.org/0000-0001-7655-9685
ResearchGate

---
Last News of the Lab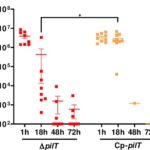 Type IV pilus retraction enables sustained bacteremia and plays a key role in the outcome of meningococcal sepsis in a humanized mouse model. Jean-Philippe Barnier et al PLOS Pathogen 2021 News linked to Mathieu Coureuil Neisseria meningitidis (the meningococcus) remains a major cause of bacterial meningitis and fatal sepsis. This commensal bacterium of the human ...
Lire La Suite…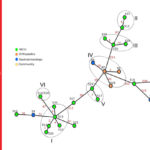 High resolution typing of Staphylococcus epidermidis based on cgMLST to investigate the hospital spread of multidrug resistant clones. Jamet et al J Clin Microbiol 2020 Dec 16 News linked to Anne Jame Staphylococcus epidermidis is a pathogen emerging worldwide as a leading cause of health-care associated infections. A standardized high-resolution typing method to document transmission ...
Lire La Suite…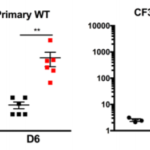 Chronic Staphylococcus Aureus Lung Infection Correlates With Proteogenomic and Metabolic Adaptations Leading to an Increased Intracellular Persistence. Tan et al, Clin Infect Dis, 69 (11), 1937-1945 2019 Nov 13 News linked to Alain Charbit, Mathieu Coureuil & Anne Jamet Background: Chronic lung infection in cystic fibrosis (CF) patients by Staphylococcus aureus is a well-established epidemiological ...
Lire La Suite…
Team Members (Neisseria meningitidis)

Team Members (Staphylococcus aureus)

---
Grants and Funding
| Call, funding agency | Project's title | Name of the scientific coordinator | Start - End |
| --- | --- | --- | --- |
| Paris Emergences | Molecular basis of signaling induced by Neisseria meningitidis on epithelial and endothelial cell | Mathieu Coureuil | 2011-2015 |
| ANR | Molecular basis of signaling induced by Neisseria meningitidis on epithelial and endothelial cell | Mathieu Coureuil | 2011-2014 |
| ANR | Mechanisms of colonization and dissemination of a bacterial pathogen in a human population, the example of Neisseria meningitidis | Mathieu Coureuil | 2015-2020 |
| Vaincre la mucoviscidose | Staphylococcus aureus infection in cystic fibrosis | Mathieu Coureuil | 2018-2019 |
| Emergence program, Université de Paris | Staphylococcus aureus infection in cystic fibrosis | Mathieu Coureuil | 2019-2020 |
| ANR | Mechanical activation, dependent on carbohydrate, of the ß2-adrenergic rfeceptor | Stefano Marullo | 2020-2023 |
---
Last 25 Publications
Search PubMed