Monica Quitoco is a student in the first year of a Master's degree at Necker-Enfants Malades Institute. Monica follows courses at Ecole Pratique Des Hautes Etudes (EPHE) in Paris, France. Monica joined the Neisseria meningitidis team since november 2020. She studies the role of the metabolic pathway of sulphur in the virulence of Neisseria meningitidis under the supervision of Mathieu Coureuil.

---
Last News of the Lab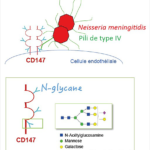 Receptor Recognition by Meningococcal Type IV Pili Relies on a Specific Complex N-glycan. Leguennec et al Proc Natl Acad Sci ...
Lire La Suite…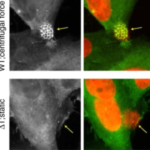 Sialic Acid Mediated Mechanical Activation of β 2 Adrenergic Receptors by Bacterial Pili. Virion et al, Nat Commun, 10 (1), 4752 2019 ...
Lire La Suite…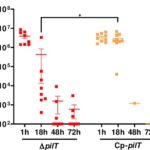 Type IV pilus retraction enables sustained bacteremia and plays a key role in the outcome of meningococcal sepsis in a ...
Lire La Suite…