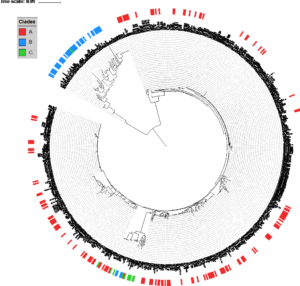 Anne Jamet is group leader in the team.
AJ is a medical doctor and clinical microbiologist. She is an associate professor (MCU-PH) in the Unit of « Pathogenesis of Systemic Infections » (U1151-E7, INEM, Paris) and an academic practitioner in the Microbiology Laboratory of the Necker Children's Hospital. Anne Jamet is in charge of the next-generation sequencing of bacterial genomes at the Necker Hospital since 2013. She is involved in the setting up of the "clinical metagenomic" plateform for microbiological diagnostic at the Necker Hospital allowing direct sequencing of clinical samples in collaboration with the Pathogen Discovery Laboratory (led by Dr Marc Eloit at the Pasteur Institute, Paris).
Besides her clinical activities in the Necker Hospital, she pursues fundamental research activities in the U1151 team 7. After having spent several years studying meningococcus biology and the role of polymorphic toxins in colonization, she now primarily focuses on the adaptation of S. aureus during chronic infections. In tight collaboration with the Microbiology Laboratory and the departments of paediatric pneumology and dermatology of the Necker Hospital, the S. aureus research team leverages 2 main disease models of chronic infections: the cystic fibrosis and epidermolysis bullosa models.

Twitter feed is not available at the moment.
---
---
Last News of the Lab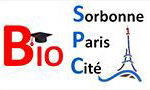 24/07/2027 .Morgane Wuckelt and Elif Uyar have been awarded a PhD Track Grant from BioSPC. We are all very proud and very excited about the science to come. Morgane will work on Neisseria meningitidis and Type IV Pili. Elif will work on Staphylococcus aureus adaptation to chronic infections ...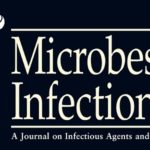 27/03/2023 . Genomic analysis of Staphylococcus aureus sequential isolates from lungs of patients with cystic fibrosisDing et al Microbes and Infection 2023 Staphylococcus aureus is the predominant pathogen in children with cystic fibrosis (CF) in France and, around 80 % of them harbored S. aureus in their lungs. This study investigated virulence and antimicrobial resistance-associated ...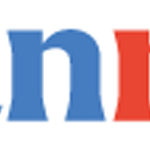 03/09/2022 .Anne Jamet was granted ANR PRC for her project on S. aureus, skin microbiota and host immune responses Deciphering how the interplay between dysbiosis and MAIT cells impacts skin repair The primary objective of the IMMUNESTA project is to better understand the crosstalk between skin microbiota and host immune responses in wound repair, with ...

---
Last 25 Publications
Search PubMed