Anne Jamet is a medical doctor and clinical microbiologist. She is an associate professor (MCU-PH) in the Unit of « Pathogenesis of Systemic Infections » (U1151-E7, INEM, Paris) and an academic practitioner in the Microbiology Laboratory of the Necker Children's Hospital. Anne Jamet is in charge of the next-generation sequencing of bacterial genomes at the Necker Hospital since 2013. She is involved in the setting up of the "clinical metagenomic" plateform for microbiological diagnostic at the Necker Hospital allowing direct sequencing of clinical samples in collaboration with the Pathogen Discovery Laboratory (led by Dr Marc Eloit at the Pasteur Institute, Paris).
Besides her clinical activities in the Necker Hospital, she pursues fundamental research activities in the U1151 team 7. After having spent several years studying meningococcus biology and the role of polymorphic toxins in colonization, she now primarily focuses on the adaptation of S. aureus during chronic infections. In tight collaboration with the Microbiology Laboratory and the departments of paediatric pneumology and dermatology of the Necker Hospital, the S. aureus research team leverages 2 main disease models of chronic infections: the cystic fibrosis and epidermolysis bullosa models.

---
---
Last News of the Lab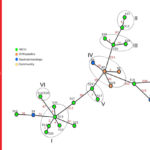 High resolution typing of Staphylococcus epidermidis based on cgMLST to investigate the hospital spread of multidrug resistant clones. Jamet et al J Clin Microbiol 2020 Dec 16 News linked to Anne Jame Staphylococcus epidermidis is a pathogen emerging worldwide as a leading cause of health-care associated infections. A standardized high-resolution typing method to document transmission ...
Lire La Suite…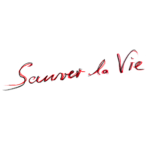 Anne Jamet received the "Sauver la Vie" grant from Université Paris Descartes 6th February 2020 ...
Lire La Suite…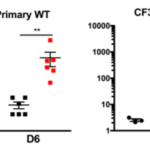 Chronic Staphylococcus Aureus Lung Infection Correlates With Proteogenomic and Metabolic Adaptations Leading to an Increased Intracellular Persistence. Tan et al, Clin Infect Dis, 69 (11), 1937-1945 2019 Nov 13 News linked to Alain Charbit, Mathieu Coureuil & Anne Jamet Background: Chronic lung infection in cystic fibrosis (CF) patients by Staphylococcus aureus is a well-established epidemiological ...
Lire La Suite…
---
Last 25 Publications
Search PubMed