Anne Jamet is a medical doctor and clinical microbiologist. She is an associate professor (MCU-PH) in the Unit of « Pathogenesis of Systemic Infections » (U1151-E7, INEM, Paris) and an academic practitioner in the Microbiology Laboratory of the Necker Children's Hospital. Anne Jamet is in charge of the next-generation sequencing of bacterial genomes at the Necker Hospital since 2013. She is involved in the setting up of the "clinical metagenomic" plateform for microbiological diagnostic at the Necker Hospital allowing direct sequencing of clinical samples in collaboration with the Pathogen Discovery Laboratory (led by Dr Marc Eloit at the Pasteur Institute, Paris).
Besides her clinical activities in the Necker Hospital, she pursues fundamental research activities in the U1151 team 7. After having spent several years studying meningococcus biology and the role of polymorphic toxins in colonization, she now primarily focuses on the adaptation of S. aureus during chronic infections. In tight collaboration with the Microbiology Laboratory and the departments of paediatric pneumology and dermatology of the Necker Hospital, the S. aureus research team leverages 2 main disease models of chronic infections: the cystic fibrosis and epidermolysis bullosa models.

---
---
Last News of the Lab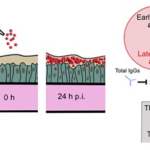 07/05/2022 .Lung-Adapted Staphylococcus aureus Isolates With Dysfunctional Agr System Trigger a Proinflammatory ResponseElodie Ramond et al The Journal of Infectious Diseases 2022 BackgroundStaphylococcus aureus dominates the lung microbiota of children with cystic fibrosis (CF) and persistent clones are able to establish chronic infection for years, having a direct deleterious impact on lung function. However, in this ...
Lire La Suite…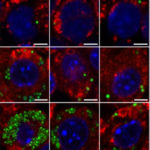 03/08/2021 .The pentose phosphate pathway constitutes a major metabolic hub in pathogenic FrancisellaHéloise Rytter et al PLOS Pathogens 2021. Metabolic pathways are now considered as intrinsic virulence attributes of pathogenic bacteria and thus represent potential targets for antibacterial strategies. Here we focused on the role of the pentose phosphate pathway (PPP) and its connections with ...
Lire La Suite…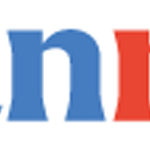 03/08/2021 .Anne Jamet was granted ANR JCJC for her project on S. aureus and chronic lung infections in cystic fibrosis Impact of S. aureus on the outcome of chronic lung infections in cystic fibrosis Cystic fibrosis (CF) is the most frequent severe recessive disorder in European populations. In France, Staphylococcus aureus (Sa) dominates the lung ...
Lire La Suite…
---
Last 25 Publications
Search PubMed