Xiongqi Ding is a PhD student at the Necker-Enfants Malades Institute. He has worked at team Francisella tularensis & Staphylococcus aureus since Sep, 2019. He comes from China and got a master's degree from the University of Chinese Academy of Sciences. Now he studies the adaptation mechanisms of Staphylococcus aureus in chronic infections. His PhD thesis is within host adaptation mechanisms of S. aureus during chronic diseases, the main objective of this project is to decipher the mechanisms that drive the adaptation of S. aureus when submitted to strong selective pressure in vivo, using Cystic Fibrosis (CF) lungs as a model.
---
Last News of the Lab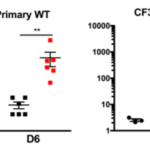 Chronic Staphylococcus Aureus Lung Infection Correlates With Proteogenomic and Metabolic Adaptations Leading to an Increased Intracellular Persistence. Tan et al, ...
Lire La Suite…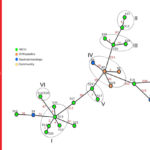 High resolution typing of Staphylococcus epidermidis based on cgMLST to investigate the hospital spread of multidrug resistant clones. Jamet et ...
Lire La Suite…