Elodie Ramond is a post-doctoral researcher at the Necker-Enfants Malades Institute, working in the group Staphylococcus aureus since april 2018 under the supervision of Alain Charbit. Elodie joined the lab for the first time from 2011 to 2014 to carry out her PhD, still in Alain Charbit team. She studied the nutritional virulence aspects of the bacterium Francisella tularensis, and especially the importance of amino acids acquisition in its physiology and intracellular lifecycle. Then she performed her 1st postdoctoral studies at the Ecole Polytechnique Fédérale de Lausanne (Suisse), in Bruno Lemaitre laboratory, from november 2014 to march 2018. She worked on Drosophila melanogaster cellular immune response to bacterial challenges and macrophages physiology. Finally, she came back in the lab where she is setting up a Drosophila infection model with the multi resistant S. aureus bacterium USA300, with the aim to identify new virulence factors. In parallel, she collaborates with Anne Jamet on a more applied clinical project, trying to identify key factors that play a role in lung colonization specifically in patients with cystic fibrosis.
---
Last News of the Lab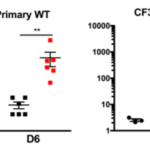 Chronic Staphylococcus Aureus Lung Infection Correlates With Proteogenomic and Metabolic Adaptations Leading to an Increased Intracellular Persistence. Tan et al, ...
Lire La Suite…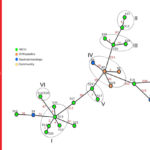 High resolution typing of Staphylococcus epidermidis based on cgMLST to investigate the hospital spread of multidrug resistant clones. Jamet et ...
Lire La Suite…
---
Last Publications
Search PubMed