Audrey Laurent is a student in her last year of the Magistère de Génétique in Paris University. She joined the Necker-Enfants Malades Institute, working in the Neisseria meningitidis team in January 2021 for a 6-month internship under the supervision of Mathieu Coureuil. Audrey studies Neisseria meningitidis interaction with endothelial cells and the role of tetraspanins in the resulting cellular pathways.

---
Last News of the Lab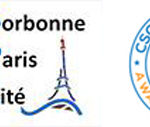 Le 02/08/2021 .Audrey LAURENT and Clémence MOUVILLE have been awarded a PhD Track Grant from BioSPC. Xiali FU has been ...
Lire La Suite…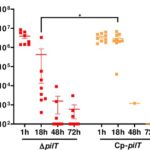 Le 19/02/2021 .Type IV pilus retraction enables sustained bacteremia and plays a key role in the outcome of meningococcal sepsis ...
Lire La Suite…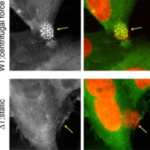 Sialic Acid Mediated Mechanical Activation of β 2 Adrenergic Receptors by Bacterial Pili. Virion et al, Nat Commun, 10 (1), 4752 2019 ...
Lire La Suite…